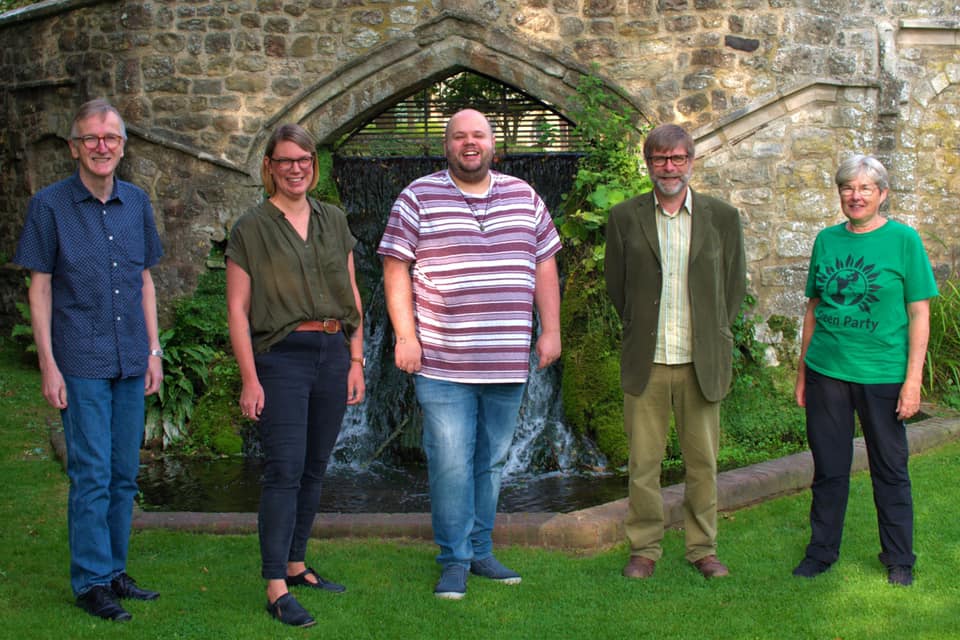 Nick Stapleton, elected as one of three Councillors to represent the West Malling and Leybourne ward in 2019, has today announced he has joined the Green Party.
Nick is well known in the community for working hard to ensure residents have a strong voice, and for holding the Council to account. Now, he has made the decision to join the Green Party, a growing force in Tonbridge and Malling.
Nick joins fellow Green Councillors, April Clark and Mark Hood, both of whom were elected in Judd Ward in Tonbridge at the 2019 Borough Council election.
Nick said, "I believe that I can represent my residents best in the Green Party, because they are the real opposition in Tonbridge and Malling. I'm delighted to join their efforts in listening to and standing up for residents."
Nick's work within the community will continue to include being a member of West Malling Parish Council, the Malling Action Partnership, and coordinating West Malling's Speedwatch scheme, which keeps him well informed and involved in local matters.
Speaking directly to residents of West Malling and Leybourne, Nick added: "I thoroughly enjoy serving you all and I will continue to work hard for every resident in the ward. As always, please let me know if I can be of any help."
April Clark, who is also Leader of the Green Group of Councillors in Tonbridge & Malling, said, "We are thrilled that Nick has made the decision to join us. We are really looking forward to being able to work even more closely together in opposition on the Council. Nick's knowledge and experience in the north of the Borough will really strengthen our ability to bring practical and sustainable ideas forward for the benefit of all residents in Tonbridge and Malling."
This brings the total number of Green Councillors on Principal Authorities in England and Wales to 455. Greens sit on 143 councils and are part of the Ruling Administration in 14 of them.