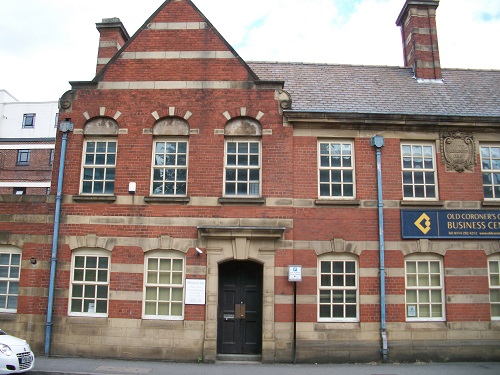 Green councillors in Sheffield have been working to save the Old Coroner's Court on Nursery St, an attractive building opposite the Nursery St Pocket Park after a developer gave notice of his intention to demolish it in August 2018 and clear the land to build flats. 
The issue has opened up the debate about the protection of what is left of the heritage in the city centre.
The court is an attractive and balanced building that lends a sense of calm to the area – no doubt something that was intended when family of the deceased had to attend the official courtroom of the coroner.  However, it is not a listed building. When Green Councillor Douglas Johnson raised his concerns with council officers in the planning department and with heritage campaigners, he found out that the formal powers avalable to the council to protect heritage are very limited. So he then talked directly to the developer about his concerns and discussed the opportunities for a sensitive development of the area.  As a result the developer   agreed to withdraw his application to demolish the building and to have a fresh look at what could be done with the site.
The work with heritage campaigners has led to Green councillors asking the council to give further protection to the heritage of the Castlegate area, so that the forthcoming development there will preserve the remainder of the historic heart of the city.