Book now for AGC Conference Huddersfield in July
Book now for AGC Conference Huddersfield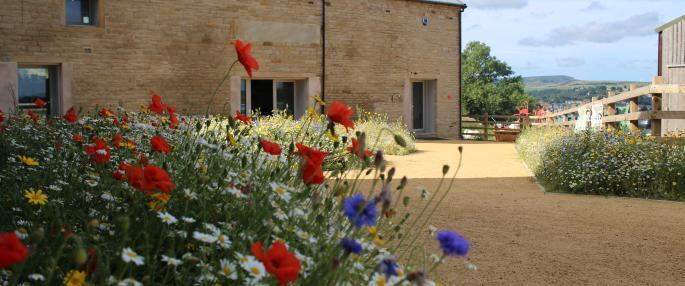 This year's annual get-together for all Green councillors and all people interested in being Green Councillors in England, Wales, Scotland and Northern Ireland, will take place from Friday 6th July – Sunday 8th July 2018 on the beautiful  Stirley Community Farm near Huddersfied , where we will be  hosted by Kirklees Green Party. 
The Stirley Community Farm, run by Yorkshire Wildlife Trust, has been supported by our Green councillors on Kirklees Council and is not far from the ward held by Councillor Andrew Cooper. The barn, in which we will hold sessions and have our meals, has won awards for its retrofit to Passiv haus standards.
Sessions will include:
- Lessons and tips from our recent election successes
- Making the most of your Parish / Town Council
-  Flood Prevention - what local councils can do
-  Green Party Climate Change Campaign - involving local councillors 
as well as the AGC's Annual General Meeting, a chance to contribute to the Green Party's Holistic Review and Hustings for the Leadership elections
Accommodation
Free camping will be available on the farm.
Limited accommodation will be available with local Green Party members at a cost of £10 per person per night which will be donated to the local Party. Please contact Andrew.cooper@greenparty.org.uk to arrange.
Or you may wish to arrange your own Bed and Breakfast accommodation nearby.  Two suggested hotels are
or a wide range of other accommodation near Huddersfield Town Centre can be found online.
Cost
The earlybird cost, if booked beforehand, is £20 for paid up AGC members and £30 for non AGC members. Tickets will be £5 more on the door.